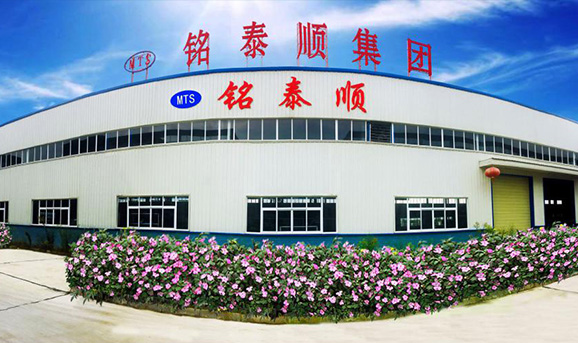 Sichuan Mingtaishun CNC Cutting Tools Co., Ltd. Is the wholly-owned subsidiary of Sichuan Mingtaishun Carbide Co., Ltd., hereinafter referred to as "MTS", is a globally leading comprehensive service provider of carbide cutting solutions for milling, stationary tools, hole-making and tooling systems from design to after-sales, with excellent customer satisfaction.
MTS is ISO9001:2008 and ISO14001 certified to ensure health and safety, and maintain service to our customers globally. We are taking a host of precautions to protect colleagues, customers, and business partners.
MTS is headquartered in Sichuan province, China, and operates 1 headquarter and 4 subsidiary companies, and 7 sales offices globally. With about 10 years of experience in Carbide Research and Development. MTS is now a high-tech offering customer a wide selection of standard catalog items as well as a unique capability to design and produce to handle unusual customer machining requirements, serving 60 countries.
When you choose MTS, you work with people who do the right things for each other and for our customers. We believe in utilizing the power of strong collaborative relationships, bound by the trust we have earned, to deliver innovative metal-cutting solutions and outstanding service experience for your success.
Customers are always warmly welcomed to visit our company for job-site investigation.
♦ Policy support: National policy key support project, member unit of China Tungsten Industry Association. Enjoy first-hand industry information and resources, and broad prospects for development.
♦ Industry advantages: Multifunctional composite tools, high-speed and high-efficiency tools will become the mainstream of tool development. Faced with the increasing number of difficult-to-machine materials, the tool industry must improve tool materials, develop new tool materials and more reasonable tool structures. Cemented carbide materials and coating applications is increasing.
♦ Company strength: We have 4 factories, 5 subsidiaries and 7 marketing centers, covering the whole China.
♦ Talent advantage: We have nearly 500 employees, including 80 professional R&D teams, and a sales and service team of more than 200 people. Establish strategic partnerships with China's top universities such as Sichuan University and University of Electronic Science and Technology.
♦ Product advantages: In the selection of materials, ZK30UF is used for 55 degrees, Jinlu GU25UF is used for 65 degrees, and Zigong YG10X is used as prototype for 45 degrees. Experts at home and abroad are employed to control all aspects of the company's products from batching to sintering, so that the consistency and stability of the bars are maintained and the product quality is greatly improved.
♦ Market advantages: We have a complete industrial chain, reasonable prices, timely supply, and users can face-to-face experience exchange with tool manufacturers to discuss the confusion and solutions encountered in the use of cutting tools. And customize various non-standard tools from bar production to tool design according to customer needs.
♦ Management advantages: We introduced ISO9001 (2008 version)/ISO9001 (2015 version)/ISO14001 (2004 version)/ISO14001 (2015 version) management system, combined with actual production, and achieved initial results.
♦ Capacity advantages: We have 4 factories and 250 domestic and foreign professional production equipment, which can meet the production needs from raw material supply to finished product R&D to equipment manufacturing. Annual supply of 5 million cemented carbide products.
♦ Inventory advantages: We have 10 large-scale mobile warehouses with annual inventory of 2-3 million. The inventory products can meet 85% of the market demand, and all domestic inventory can be transferred within 3 days.